Peanut powder is produced mechanically in a mill. The powder has many possible uses, whether for baking, sauces or culinary purposes. Whether peanut butter is in paste or powder form, the benefits remain the same and its consumption will be just as beneficial to your diet.
Peanut powder – unroasted peanuts
This product is in the form of a powder with the characteristic flavour and aroma of unroasted peanuts. It is intended to enhance a peanut "taste" in a savoury or sweet environment such as nutrition bars, baked goods, high protein products, etc.
• 44-56% fat
• Protein: 27% (high levels of leucine and phenylalanine)
• Carbohydrates: 16%- 18% (polyosides 65%, oligosides 35%)
• Water, Minerals: 6-8% (vitamins D and B3, Magnesium)
• Country of origin: Argentina
• Packed in inert gas cushion bags from 250g to 5kg.

Kahuet Peanut Powder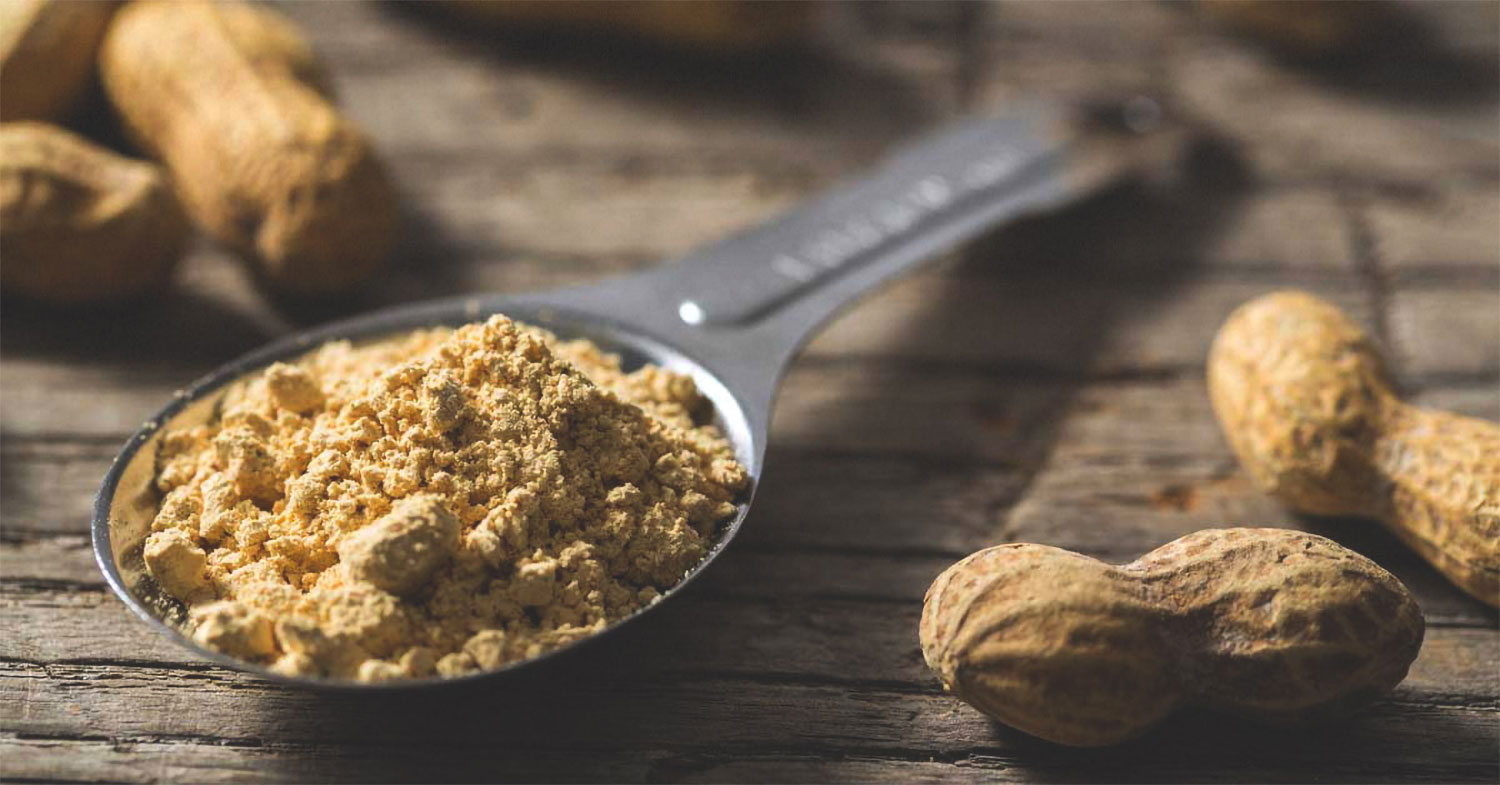 Kahuet peanut powder is obtained from peanuts that have been shelled, electronically sorted, roasted, mechanically pressed and ground into powder. This product is 100% natural and is made in France in our factory.