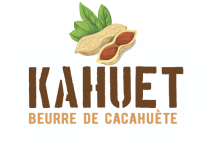 Discover Kahuet, the range of peanut butters which, in addition to the taste pleasure, will provide you with healthy nutrients that will help to give you energy throughout the day.
With Kahuet, it's so good to feel good!

Kahuet, peanut butters
Kahuet is a range of peanut butter composed mainly of peanuts and including a non-palm oil emulsifier that can be used in cooking, baking or spreading.
– Kahuet creamy, a slightly sweet creamy peanut butter with 94.8% peanuts and a touch of salt.
– Kahuet creamy with no added sugar, a delicious peanut butter with a hint of salt, rich in protein thanks to the 98.8% peanut content in its recipe.
– Kahuet crunchy, ideal for peanut lovers who will find real peanut chunks in this slightly sweet peanut butter containing 94.8% peanuts.
The fats in our peanut butters have a low level of saturated fatty acids and a very high proportion of unsaturated fatty acids which are beneficial to our health. A daily portion of Kahuet will provide you with part of your protein requirements and can, if you wish, help you to reduce your consumption of meat.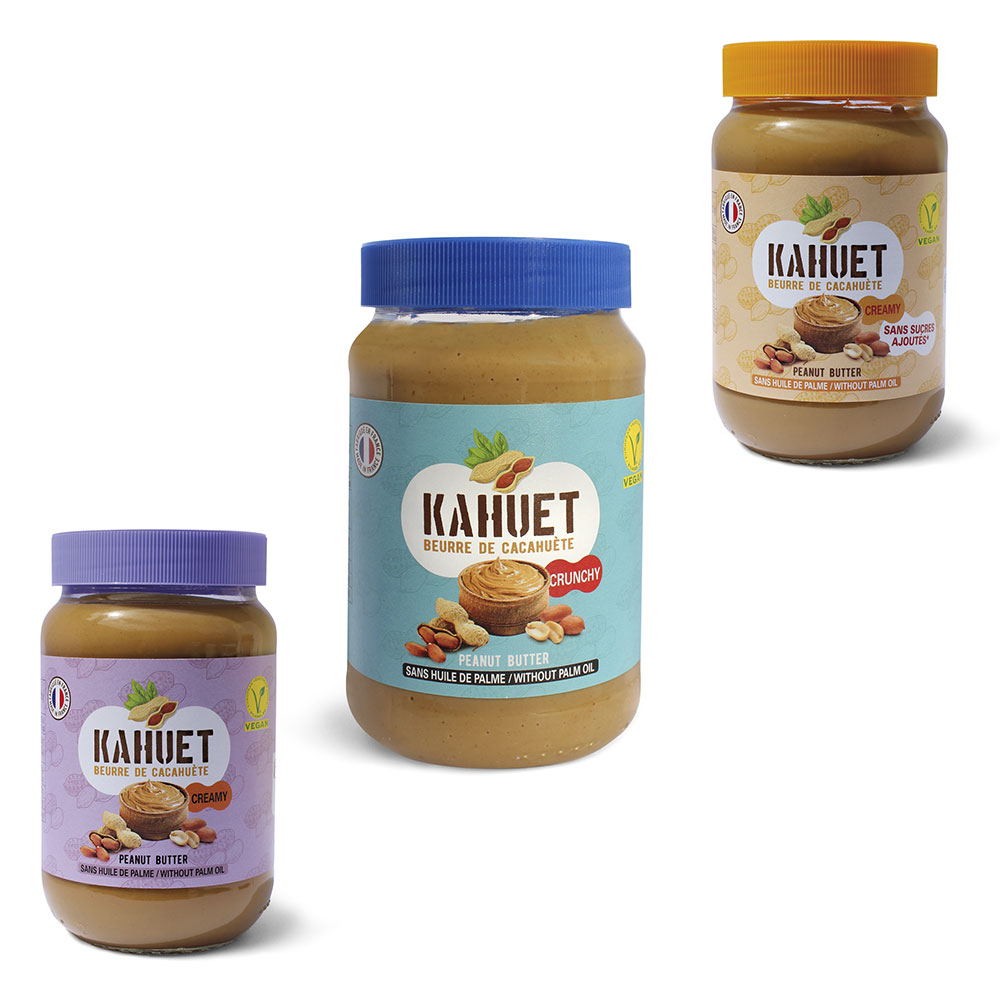 The Kahuet brand, guaranteed palm oil free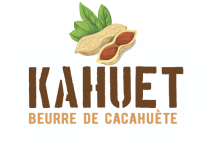 Kahuet is a peanut paste without sugar and palm oil… A taste of finely roasted peanut that will delight all palates. It can be used sweet or salty and help to enhance your culinary preparations thanks to its unparalleled aromas.
To consume Kahuet peanut butter is to take part in the ecological transition since its cultivation regenerates the soil, consumes little water thanks to the depth of the roots of the plant and has a GHG (greenhouse gas) emission that is similar to other legumes and much lower than meat production.