Discover BIONUT, the entirely organic spreadable peanut butters. Sources of plant proteins, these spreads combine healthy nutrition with the pleasure of eating.
Spread organic with BIONUT!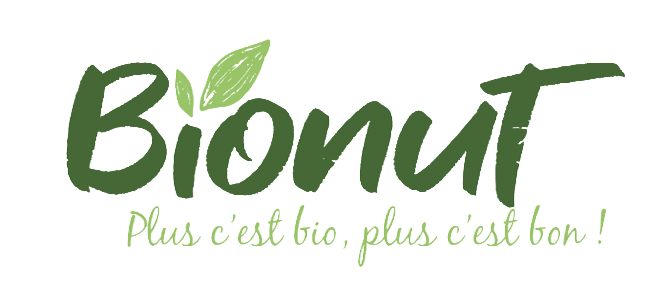 Organic peanut butter
BIONUT Peanut Butter, creamy or crunchy, is made of 100% organic peanuts of certified origin, without any additional ingredients. This product is an excellent source of plant protein (on average 25g of protein per 100g of product) and a source of fibre (for the transit and regulation of blood sugar).
It also contains healthy minerals and micronutrients such as vitamin E, vitamin B6, iron along with magnesium and zinc. By consuming this product, you will also benefit from mono-unsaturated fatty acids (the same as olive oil) which help to reduce cholesterol. Organic peanut butter is one of the most popular foods of athletes.
The absence of an emulsifier may cause the separation of part of the fat.

The BIONUT brand, a guarantee of quality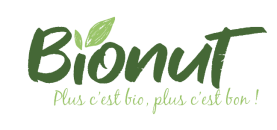 All products in the BIONUT range are designed with respect for our environment and are part of a commitment to sustainable development. The absence of the use of most of pesticides in the cultivation of peanuts not only preserves environmental biodiversity but also has a positive effect on the food quality of the products. With BIONUT, the more organic it is, the better it is!
Possible packaging: Glass jars 170g / 250g / 300g / 350g / 500g
Plastic buckets 1,0kg / 2,0kg / 2,5kg / 4,0kg / 5,0kg
Metal drums 220kg